Subscribe to blog updates via email »
For the first time in over a decade, I'm making a bid to speak at the SXSW conference. Now that Mind Management, Not Time Management has sold more than 30,000 copies, I think it's time to take it to a wider audience. But I need your support for a speaking slot.
I'll be sharing everything from the book I can reasonably cover in an hour-long talk, including:
Neuroscience shows creative thinking is at odds with the fundamentals of time management. A "clock time" mindset closes us off from new ideas.
We get creatively blocked because we don't follow the four stages of creative thinking, which creativity researchers have known about for a century.
By working according to mental state and harnessing the power of incubation, you can have more valuable and effective ideas, with less time and pain.
Please vote and comment here »
Voting closes August 20th, so please vote now!
Thinking of writing a book?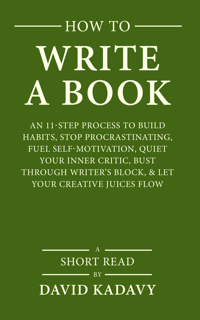 Download your FREE copy of How to Write a Book »
(for a limited time)