Click here for a 14-day ActiveCampaign free trial coupon »
The first time I used ActiveCampaign, it was love at first sight. They have an incredible drag-and-drop email automation editor. For example, here's the one that I use for my free course to learn web design.
It's a pretty sophisticated-looking automation, but what it does is simple. I'll break it down a bit.
My email course starts every Monday. The deadline to sign up is the previous Friday. This automation welcomes new students, based upon when they sign up.
If they sign up before Friday, then on Friday, they get one last email reminding them it's the last day for them to invite their friends to take the course with them.
This last-minute sharing, along with the deadline, builds a "viral loop," bringing in more leads. It's my marketing flywheel.
It's awesome, and it was impossible to do with my old Email Marketing Platform.
That's why I was in love with ActiveCampaign from the moment I saw this drag-and-drop editor. I had literally spent years considering which Email Marketing Platform to switch to. I had grown out of MailChimp.
The amazing thing is, ActiveCampaign actually costs me less than MailChimp did. Here's what ActiveCampaign will cost you if you have 1,000 contacts. Notice that they have several tiers of features, so your plan can grow along with your business and your needs.
Switching Email Marketing Platforms is a big deal, so it's important to get whatever free trials you can, run some tests, and really get a feel for the service. With the ActiveCampaign free trial I have set up, you can really try all of the features, and see if ActiveCampaign is right for your business.T
An ActiveCampaign free trial coupon for you
If you want to try ActiveCampaign, I have lined up an ActiveCampaign free trial coupon for my readers. Click here to claim your ActiveCampaign free trial coupon. Get 14 days free!
Thinking of writing a book?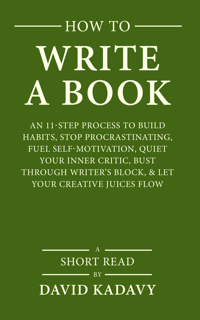 Download your FREE copy of How to Write a Book »
(for a limited time)