Get a 20% off WP Engine coupon if you click here. Find out for yourself how you like it.
---
"Your site has a malware warning!" That's what the text message from your friend says.
Meanwhile, it's Friday night, and you have a hot date lined up. You're just about ready to go out.
But all you can think about is that nobody can use your site right now. You're losing customers, and you're not making money.
---
As you're hurriedly brushing your teeth, you take a quick peek at your code. Your WordPress install has been hacked. There's a bunch of really scary looking code pointing to sites advertising Cialis and penis enlargement programs.
Congratulations, your night is ruined! You can either cancel your date, and stay up until 5am, scanning WordPress forums, trying to figure out what the hell is wrong with your site, or you can spend all of dinner inside your own head, thinking about the malicious code that is rapidly turning your hard work into a spam farm.
Oh yeah, and your site isn't paying for dinner anymore.
---
I had this exact scenario happen to me one too many times. I knew I had to do something.
At the time, I thought I needed to find a sysadmin to be responsible for the upkeep of my site. But, besides being prohibitively expensive, I may have found myself back in the same position. If my site got hacked, their night would be ruined instead of mine – could I have counted on them to fix the exploit right away?
Then, I discovered that there were these handy "hosted WordPress" solutions, like WP Engine. Basically, they keep your WordPress install secure, up-to-date, and backed up.
Only problem was, at first, I didn't pick WP Engine.
---
Now imagine you're standing on stage in a giant auditorium half a world away from home. You've just completed an hour-long talk, which you were able to deliver smoothly despite numerous technical snafus. You pick a person from the audience for Q&A, and he announces – in front of the whole auditorium: "Your site is down."
How do you feel? Embarrassed, angry, disappointed, worst of all – helpless. Your host has let you down, and there's nothing you can do about it right now.
---
Now imagine your site has been down five days. You've been trying to go through the regular support channels, and you've heard from two different support reps that they're going to take care of the issue – but neither of them did.
Now imagine you're an almost-mildly-internet-famous author, and so the CEO of this company follows you on Twitter. You DM them about it, they essentially say "oops," and fix it for you, very kindly, on a Sunday night.
Okay, you got lucky, but your site was still down five days. You still missed out on customers, and hundreds, if not thousands of dollars in revenue. If you weren't an almost-mildly-internet-famous author, you might have kept using the regular support channels, your site may have been down…forever!
I had both of these things happen to me – separate incidents – with two different "WordPress hosting" providers that weren't WP Engine.
With WP Engine, my site has almost never been down. There may have been a couple of times, but they were very brief.
And whenever I have had a problem, WP Engine's support has been incredibly responsive. I've picked up the PHONE and talked to a PERSON at WP Engine many times!
WP Engine keeps your WordPress install secure, and up-to-date
No more spoiled plans, or late-night WordPress-exploit fixes. WP Engine makes it super simple to create a WordPress blog, and keep it secure. WP Engine automatically scans for, and fixes any hacking attempts on your site. They guarantee to do everything they can to keep your site from getting hacked. If your site does get hacked, WP Engine will fix it for no additional charge.
As an extra measure, WP Engine will automatically install WordPress security updates as they come out. So, whenever an exploit is found in the WordPress core (and this happens frequently), WP Engine is on it.
Do you keep tabs on this? I know I never did! Now I don't have to.
WP Engine keeps your site backed up
Do you make regular backups of your WordPress site? Are you confident that years of hard work won't go down the drain because of some freak incident? WP Engine makes daily back-ups of your site.
These backups can be like a big, giant, "undo" button. If you lose your data, or if you just make a change you don't like, you can restore to one of the many backups with just a click.
WP Engine keeps your WordPress site optimized, scalable, and running fast
As the web becomes a more integral part of everyone's lives, your customers are getting more and more finicky about how fast your site loads. Fractions of a second can be the difference between a new customer for a lifetime, or an anonymous bouncing visitor.
What's more, Google continues to place more importance on site load time in their search rankings. If your competitor's sites load faster than yours, they may beat you on your top keyphrases just because your site loads too slow.
But WordPress optimization is a lot of work to do manually, and frankly, it's not something I want to worry about anymore.
WP Engine takes care of it for me with their EverCache WordPress architecture. It includes an (optional), integrated, fully-managed CDN that caches your content in data centers all over the world. When someone visits your site, they get the data from the server closest to them.
Not only does EverCache get your data served to your customers super quickly, it also equips your site to handle tall traffic spikes in a single bound. WP Engine's customers have been served 15,000 simultaneous visitors, or more than 100,000,000 requests in less than 12 hours, without breaking a sweat.
WP Engine makes it easy to develop, stage, and push changes
As much as my WordPress site is serious business, when it comes to making changes on the site, I don't want to mess around with setting up my own instance of the site. So, like a bad site owner, I used to just make changes right there on the live site.
This actually worked, but if I ever hired a contractor to help out, it made me nervous. I didn't want to hand out credentials to someone who could ruin my baby.
And if I ever wanted to make more complicated changes that consisted of more than a few lines of code, it got to be a hairy situation. How do I do that without visitors accidentally getting some PHP errors once in awhile?
Make changes on your staging site, then push to production
WP Engine has an awesome staging site where you can do all of your development. You can make a mirror of your production site, make changes to your staging site, then copy those changes right to your live site. Voila! You've made changes, and your customers haven't noticed a thing!
One of my favorite things about this is that I can give a login to a contractor just for the staging site, review their work, then push the changes myself! Even if they make a mistake, my live site is still making money.
Deploy with the ease of Git
If you're doing more serious development – especially if you have a whole team working on your site – (heck, at this point, you may as well just call it an "application"), you may need something more robust.
The go-to version control system these days is of course, Git, and WP Engine makes it easy to deploy to staging or production using their Git integration.
WP Engine does all of this for a fraction of the cost of a sysadmin
I talk about WP Engine enough that I often have friends ask me about them. It always surprises me that some of them actually say "it's kind of expensive."
I go with the "Growth" plan that provides five WordPress Installs (which you can set up with just a couple of clicks, mind you) and up to 100,000 visits a month – with all of the great stability and peace-of-mind I mentioned above – for a measly $92 a month.
Yes, that's more than Uncle Phil's Hosting's $9.99 a month plan, but with everything you get with WP Engine, it's an unbelievable bargain. It costs less than one hour of a good sysadmin's time.
It also costs more than some of the other hosted WordPress solutions out there, but, like I mentioned, I've tried two others, and had separate, equally horrendous experiences. It's a helpless feeling when a hosting provider doesn't follow through on their promises, and after six years, WP Engine has never let me down.
I'm in the business of making great content – not of fixing WordPress exploits. If you're serious about the business that is run off of your WordPress site, WP Engine is the only way to go.
WP Engine is trusted by some of the top companies on the Internet
I'm not the only person (or company-that-is-a-person) who trusts WP Engine to keep my WordPress install, secure, up-to-date, and backed up. Here are just a few of WP Engine's illustrious clients:
AMD
Asana
Balsamiq
Buffer
Constant Contact
Foursquare
Soundcloud
Unbounce
20% off WP Engine Coupon!
I set up a special coupon with WP Engine. They're offering a WP Engine coupon for 20% off. Just click on this link right here.
---
P.S. I'm a member of the WP Engine affiliate program. This means that if you use my coupon to sign up with them and give them money, then I get some money too. Chill out. All of the WordPress solutions have affiliate programs with special offers, so naturally, WP Engine has an affiliate program, too. I choose to promote WPEngine because I use them. I know they're good, because I've tried a bunch of the others.
Thinking of writing a book?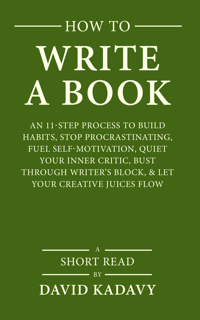 Download your FREE copy of How to Write a Book »
(for a limited time)