?Sign up for a 14-day ConvertKit free trial »
Creative entrepreneurs often ask me what email marketing platform I use. I tell them that I use ActiveCampaign. But then I usually tell them that recommend ConvertKit.
Picking the right email marketing platform for you and your business is tough. No matter which platform you choose, there is always going to be compromises. You have to choose which compromises you're willing to make.
For awhile, I was on MailChimp, but it was too restrictive. I couldn't do much of what I wanted to do with their limited automations. Plus I found their automation builder confusing. That's why I switched from MailChimp to ActiveCampaign.
ActiveCampaign is great, but the learning curve is very steep. You can do just about anything with ActiveCampaign's automations, but it gets complicated. You often have to roll your own basic features such as measuring contact engagement or creating a lead magnet.
This is why I usually recommend ConvertKit to creative entrepreneurs. They have powerful automations, their automation builder is extremely intuitive and easy to use, AND they have built-in features for measuring contact engagement, and delivering lead magnets is really easy. You can cancel your ClickFunnels or LeadPages subscription, because ConvertKit has attractive landing pages built in.
A ConvertKit free trial coupon for you
Right now, for a limited time, you can get a 14-day free trial to try out all of ConvertKit's features. Use my link, and if you sign up for ConvertKit, I'll get a small commission. It doesn't cost you a penny more, it's a good way to thank me for telling you about this free trial, and it makes it possible for me to write more analyses of email marketing platforms, such as my ConvertKit vs ActiveCampaign comparison.
Sign up for a 14-day ConvertKit free trial »
Thinking of writing a book?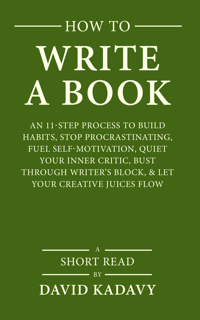 Download your FREE copy of How to Write a Book »
(for a limited time)