As I've written about elsewhere, I've been happy with my Kindle Daily and Monthly Deals. So, when I got an email from Amazon saying I was selected for a Kindle "Big Deal," I was excited!
I was a little uncomfortable with the 99¢ price, since I haven't offered my book for so little since five years ago, when I was first starting with self-publishing. But, during my Kindle Daily Deal of the same book, two years prior, I sold 422 books at $1.99. With a price of 99¢ and Amazon's help over a six-day promotion, surely I'd sell a thousand books ore more!
But, when my deal came around, my price changed, but I noticed no jump in sales. I navigated to the relevant categories on Amazon's Kindle Book Deals directory, and couldn't find my book listed anywhere.
As far as I can tell, Amazon did nothing to promote this promotion. In my experience, the "Big Deal," is anything but. I can mark down my price when I want, on my own, and when Amazon selects my book for a sale, I expect them to hold up some part of the bargain.
I regret agreeing to the "Big Deal" and recommend authors ask themselves if they're okay with Amazon marking down their book to the price they do, possibly while not holding up their end of the bargain.
Unfortunately, it's not until after you've already accepted a Kindle Deal Amazon tells you what kind of deal it will be or at what price. So even if you get selected for a Big Deal and decide you'd rather not do it, I'm not certain you can cancel it.
Thinking of writing a book?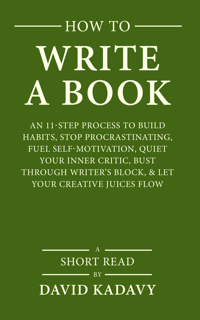 Download your FREE copy of How to Write a Book »
(for a limited time)