Subscribe to blog updates via email »
Seth Godin also appeared on Love Your Work in 2019.
I first discovered the work of Seth Godin about 13 years ago. Since then he's helped me think about how to make work that's remarkable – The Purple Cow. He's shown me how to think about having a direct relationship with my customers – with Permission Marketing. He's shown me how to push through when things get tough – with The Dip. This is the most revealing Seth Godin podcast interview I've heard – and I listened to just about every Seth Godin podcast interview I could find in preparation for this.
Seth Godin has written so many books, Tribes, The Icarus Deception, All Marketers are Liars, just to name a few more. He writes a blog post every day. I still love going to Seth Godin's blog because it looks like it came out of another time. It's on typepad. He doesn't even have a custom domain. Still, it's one of the few sites that I visit directly just to read what's there. While people are screaming about how you've gotta figure out a Snapchat strategy, Seth just sticks with good old-fashioned words, and he's so good at it.
Seth has been at the forefront of how technology changes how we communicate with one another. He started his first email newsletter in 1990. In fact, he invented the concept of getting emails from companies. Throughout his career, he's pointed out and described what this new paradigm makes possible. You have to Unleash the Ideavirus, you have to tell stories, you have to build your tribe.
But in more recent years, he's focused more on helping people overcome the emotional barriers of actually putting this advice into practice. This is what I was interested in figuring out coming into this interview. What caused that shift? How does Seth think about doing generous work? How do you gain the courage to do something that might not work?
I also wanted to dig back further into Seth's origin. I'm still struck by how far ahead of his time he was way back in the 80's and 90's, and how long it took for some of those concepts to gel and become true. It's a good lesson that if you want to do work that resonates with people, sometimes it takes a long time.
Here are the three links that Seth sent me about publishing:
Join the Patreon for (new) bonus content!
I've been adding lots of new content to Patreon. Join the Patreon »
Sponsors
Freshbooks: When you're billing your clients, the last thing you want to waste your time and mental energy on is creating invoices. FreshBooks customers get paid an average of 4 days faster. Claim your free 30-day trial at http://freshbooks.com/loveyourwork. (Enter "Love Your Work" in the "How Did You Hear About Us?" section.)
Casper: To do great work, you've gotta sleep well. Casper is a an obsessively-engineered mattress for a shockingly fair price, that you can get delivered to your door with no hassles. Get $50 toward any mattress purchase by visiting http://casper.com/loveit. Use the promo code "LOVEIT".
Subscribe to Love Your Work






Listen to the Seth Godin Podcast Interview
Thinking of writing a book?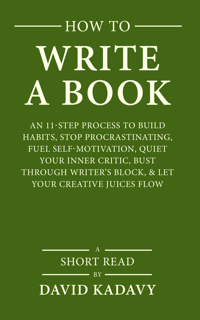 Download your FREE copy of How to Write a Book »
(for a limited time)