Subscribe to blog updates via email »
I take focus seriously. The way I see it, being productive is not about time management. It's about mind management. If you're fully-focused on the task at hand, you can have way more creative output.
So, I experiment a lot with ways to deepen my focus. Some of the methods I've settled into are unconventional. I'm going to share them with you today.
This article originally appeared on Medium.
Sponsors
Freshbooks: When you're billing your clients, the last thing you want to waste your time and mental energy on is creating invoices. FreshBooks customers get paid an average of 4 days faster. Claim your free 30-day trial at http://freshbooks.com/loveyourwork. (Enter "Love Your Work" in the "How Did You Hear About Us?" section.)
Subscribe to Love Your Work






Listen to the podcast
Thinking of writing a book?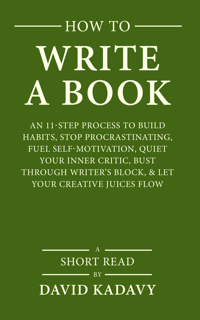 Download your FREE copy of How to Write a Book »
(for a limited time)