Subscribe to blog updates via email »
If you had asked me when I first started Love Your Work why I was doing it, I don't think I could have given you a straight answer. I simply felt compelled to create a podcast. Sometimes it's through the act of creation that we discover what it is that we're creating.
This is a special 200th episode of Love Your Work. Over the past four years, I've been on my own creative journey in making this show. Today I want to reflect on that journey – share what I've learned along the way, and hopefully that will reflect some of what you've learned.
I didn't know for sure why I was starting Love Your Work when I first started, but if you were to ask me NOW why I started Love Your Work, I'd tell you that it's because I was struggling with a conflict. It's a conflict that you might struggle with yourself.
On one side of the conflict is who you are expected to be. On the other side of the conflict is who you really are. The process of self-actualization – the process of "making it", is a process of becoming that person who you really are, through your creative work.
Image: The Nap, Gustave Caillebotte
Music in this episode by MacLeod (incompetech.com), licensed under Creative Commons: By Attribution 3.0 License: "Perspectives", "Nowhere Land", "Satiate Strings", "Inspired", "Immersed", and "Prelude and Action".
New Weekly Newsletter: Love Mondays
Start off each week with a dose of inspiration to help you make it as a creative. Sign up at: kadavy.net/mondays
Join the Patreon for (new) bonus content!
I've been adding lots of new content to Patreon. Join the Patreon »
Subscribe to Love Your Work






Listen to the Podcast
Theme music: Dorena "At Sea", from the album About Everything And More. By Arrangement with Deep Elm Records. Listen on Spotify »
Thinking of writing a book?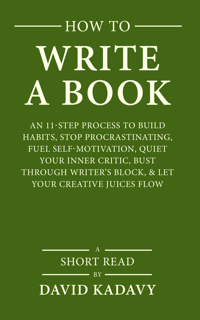 Download your FREE copy of How to Write a Book »
(for a limited time)