Subscribe to blog updates via email »
We're in only the second week of 2018. There's optimism in the air, and you have a fresh well of energy and motivation for making change in your life.
Have you thought about starting something? Maybe you want to start writing, or you want to start a company. How can you make 2018 the year you finally get started? I'll share three easy ways in today's article.
Support the show
Put your money where your mind is. Patreon lets you support independent creators like me. Get early access, bonus content, and other perks. Support now on Patreon »
Subscribe to Love Your Work






Listen to the Podcast
Theme music: Dorena "At Sea", from the album About Everything And More. By Arrangement with Deep Elm Records. Listen on Spotify »
Thinking of writing a book?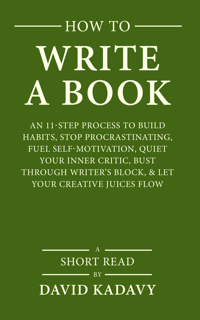 Download your FREE copy of How to Write a Book »
(for a limited time)