Subscribe to blog updates via email »
Adam Conover (@adamconover) had good things going for him. He had just graduated from college, and his sketch comedy group was a hit. So many people were watching their videos! This was before YouTube, so they kept on having to find new places to host the videos, there was so much traffic.
But then the group broke up. At first, Adam wasn't worried. Since he had so much success, he figured he could easily build a career in comedy.
But he slowly learned that he was wrong. It was slow going.
Today, Adam has his own hit show, Adam Ruins Everything, on TruTV. On Adam Ruins Everything, Adam takes a well-researched and hilarious approach to straightening out popular myths and misconceptions.
Adam has "ruined" Tylenol, pure bred dogs, and diamond engagement rings, just to name a few things. Adam Ruins Everything starts its third season on TruTV this fall.
So what happened? How did Adam work his way back to success in comedy?
In this episode you'll learn:
How did Adam discover that "ruining" things was his calling?
What mindset did Adam have that helped him bounce back from failure to find success again?
In businesses where personal connections are important, why does Adam tell you NOT to suck up to successful people.
Join the Patreon for (new) bonus content!
I've been adding lots of new content to Patreon. Join the Patreon »
Sponsors
Skillshare: An online learning community with over 18,000 classes in design, business and more. Get two months of unlimited premium access – for only 99¢! Go to http://skillshare.com/loveyourwork.
Subscribe to Love Your Work






Listen to the Adam Conover Interview
Theme music: Dorena "At Sea", from the album About Everything And More. By Arrangement with Deep Elm Records. Listen on Spotify »
Thinking of writing a book?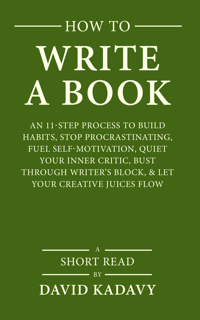 Download your FREE copy of How to Write a Book »
(for a limited time)