Subscribe to blog updates via email »
Today I have a special episode for you.
Listen to the Podcast
If you missed last month's AMA/Livestream, I'm delivering it right to your ears. In this AMA, I answered questions about:
What's the best self-publishing platform, and how did I publish 100-Word Writing Habit, non standard-sized, outside of Amazon?
Buenos Aires versus Medellín, which is better for mind management?
How to pick a creative project when you have too many ideas?
What's surprised me most in the past two years?
What task management software do I use for mind management?
How to focus on one project when you have multiple curiosities?
How to keep from falling down a research rabbit-hole?
How many half-formed ideas do I have captured somewhere?
There are some parts where I refer to visuals, for the best experience, watch on YouTube.
Join the Patreon for (new) bonus content!
I've been adding lots of new content to Patreon. Join the Patreon »
Subscribe to Love Your Work






Listen to the Podcast
Theme music: Dorena "At Sea", from the album About Everything And More. By Arrangement with Deep Elm Records. Listen on Spotify »
Thinking of writing a book?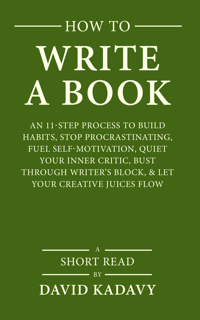 Download your FREE copy of How to Write a Book »
(for a limited time)