Subscribe to blog updates via email »
Andrew Mason (@andrewmason) started a little website called The Point. An investor friend of his gave him a million dollars in seed money.
The Point failed, but Andrew then used that seed money to pivot his idea into the fastest-growing company in history. Groupon hit a $1 billion valuation in only sixteen months.
For someone with no entrepreneurial experience at all, this was crazy. Yahoo! offered to buy the company for $3 billion. Google offered more than $5 billion. Early on, the media wanted to adore him. After the company went public, the media wanted to abhor him. Groupon's current valuation: a modest $400 million.
After Groupon, Andrew started a company called Detour. Once again, the idea failed. But once again, he was able to find a great clue for a new company in the company he was already building.
Now, Andrew is the CEO of Descript. Descript is like a word processor for audio. If you've ever tried to edit spoken-word audio, you know how time-consuming and frustrating it can be. Descript makes editing spoken word audio as easy as editing a Word doc.
With Descript, not only can you edit spoken-word audio by copying, pasting, and deleting text, but you can also edit by typing words. Descript's Overdub feature can actually create audio based upon your voice. All you have to do is feed it several hours of training data. If you listened to the episodes here on Love Your Work in December, you heard my Descript Overdub voice double fill in for me on the intros.
If you're going to love your work, you have to read the signals the market gives you. Sometimes plan "B" is a billion-dollar idea.
In this conversation, you'll learn:
After going from having no experience as an entrepreneur, to founding the fastest-growing company ever, how has Andrew approached building his new company differently from how he built Groupon?
Andrew says at Groupon there was "more tolerance for assholes." What has Andrew learned about building a company culture where the mission doesn't get in the way of kindness.
Andrew said he had a "useful naïveté" about the money that he first raised. How does he still hold onto this naïveté, even as a seasoned entrepreneur?
Thanks for sharing my work!
On Twitter, thank you to @dbarrant, @keozdev, @podcastally, and @JeffNartic.
On Instagram, thank you to @frekihowl, @_imperialpurple, @daizymann, and @paych_arte.
My Weekly Newsletter: Love Mondays
Start off each week with a dose of inspiration to help you make it as a creative. Sign up at: kadavy.net/mondays
Join the Patreon for (new) bonus content!
I've been adding lots of new content to Patreon. Join the Patreon »
Sponsors
LinkedIn Jobs: Find the right person meant for your business TODAY with LinkedIn Jobs. Get $50 off your first job post at https://linkedin.com/loveyourwork
Subscribe to Love Your Work






Listen to the Andrew Mason Interview
Theme music: Dorena "At Sea", from the album About Everything And More. By Arrangement with Deep Elm Records. Listen on Spotify »
Thinking of writing a book?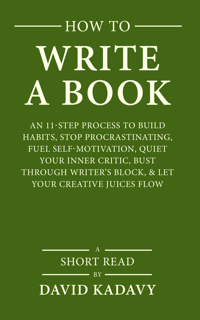 Download your FREE copy of How to Write a Book »
(for a limited time)