Subscribe to blog updates via email »
Ariel Garten (@ariel_garten) envisions a world where we can control computers with our minds. She's on the cutting edge of computer and brain interfaces with her creation, the Muse headband.
Ariel sent me a headband a few months ago, and I've been using it to refine my meditation sessions. The headband gives me neurofeedback to help me identify a relaxed-focus mental state.
So while I'm meditating, I get audio feedback that's an expression of my brain's activity. That audio feedback helps me adjust my meditation technique.
The point of muse is to train your brain into focusing on one thing so you can build that skill and carry it over into other forms of meditation, as well as to have the mental awareness throughout the day to manage your attention and focus.
I've experimented with EEG headsets before. I first bought one about seven years ago. The Muse absolutely blows away that experience. In addition to being useful for meditation, it is also a clinical-grade headset – used by neuroscientists everywhere – that measures all brainwaves as well as certain movements.
In this conversation, we'll talk about:
What mental cues can keep you in a meditative state? We'll talk about how mental cues differ from one form of meditation to another, and how those cues relate to what Muse measures.
How do you develop a product with a new technology, when the application is unclear? Hear Ariel's story about how Muse started as a playful experiment, and evolved into a useful product.
How do you follow disparate interests to an original idea. Ariel has a background in psychotherapy, fashion design, neuroscience (of course) – as well as having many other interests. How has that curiosity helped her arrive at an original idea, and how did she see past the naysayers who wanted her to focus on one thing?
Muse is not a sponsor, but they have set up a special deal for our listeners. If you use the code LOVEYOURWORK at choosemuse.com, you'll get 15% off the Muse headset, or the new Muse 2. Plus, a portion of your purchase will support the show. Again, that's LOVEYOURWORK at choosemuse.com.
Join the Patreon for (new) bonus content!
I've been adding lots of new content to Patreon. Join the Patreon »
Sponsors
Babbel: The #1-selling language learning app in the world. Learn Spanish, French, Italian, German, Russian, Swedish, and more. Use offer code LYW to get 50% off your first 3 months at http://babbel.com.
Subscribe to Love Your Work






Listen to the Ariel Garten Interview
Theme music: Dorena "At Sea", from the album About Everything And More. By Arrangement with Deep Elm Records. Listen on Spotify »
Thinking of writing a book?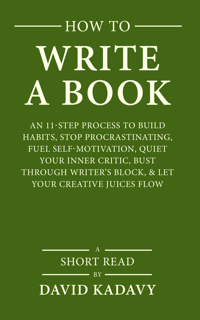 Download your FREE copy of How to Write a Book »
(for a limited time)