Subscribe to blog updates via email »
Socializing is good. But socializing as a default – out of some Fear of Missing Out – is not good.
David's voice double fills in for him once again – and it's getting better.
Image: Still Life With a Burning Candle, Pieter Claesz
Our Weekly Newsletter: Love Mondays
Start off each week with a dose of inspiration to help you make it as a creative. Sign up at: kadavy.net/mondays
Join the Patreon for (new) bonus content!
I've been adding lots of new content to Patreon. Join the Patreon »
Listen to the Podcast
Theme music: Dorena "At Sea", from the album About Everything And More. By Arrangement with Deep Elm Records. Listen on Spotify »
Thinking of writing a book?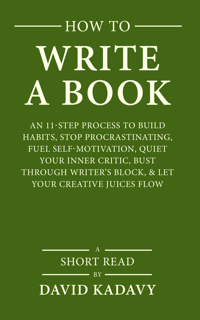 Download your FREE copy of How to Write a Book »
(for a limited time)