Subscribe to blog updates via email »
Jorge and Tanja wanted to travel the world, dance and party. Sounds like a dream life, doesn't it? It turns out, they were able to do just that and make more money than they ever imagined they would.
They wanted to make it as a professional Salsa dancing couple. They aspired to travel the Salsa circuit, to perform in competitions, and they figured they could make ends meet teaching classes in their home city.
But the Salsa world was crowded. To make their debut as a dancing couple, they found they couldn't get a slot as Salsa performers.
So, they put together a performance dancing Bachata. Bachata is a Dominican style of music first recorded in the 1960's. (Medicina De Amor is played at this point in the intro.)
In recent years, Bachata has been remixed with current pop hits. Bachata is kind of Salsa's little cousin. (Latch Bachata Remix is played at this point in the intro.)
Bachata wasn't as popular as Salsa, so Jorge and Tanja were able to make an appearance.
The performance – danced to Xtreme's "Te Extraño" – ended up on YouTube. And it exploded.
Their debut performance has amassed nearly 100 million views, and it's launched Jorge and Tanja – and Bachata dancing – into super stardom.
Today, 9 years later, Jorge Burgos and Tanja Kensinger are known as Ataca y La Alemana (joint Instagram). They're Bachata royalty. They travel the world, run conferences, and their dance company, Island Touch, has dance teams all over the world.
Sponsors
Freshbooks: When you're billing your clients, the last thing you want to waste your time and mental energy on is creating invoices. FreshBooks customers get paid an average of 4 days faster. Claim your free 30-day trial at http://freshbooks.com/loveyourwork. (Enter "Love Your Work" in the "How Did You Hear About Us?" section.)
Subscribe to Love Your Work






Listen to the Ataca y La Alemana Interview
Thinking of writing a book?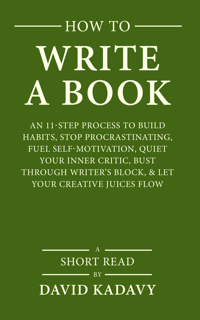 Download your FREE copy of How to Write a Book »
(for a limited time)