Subscribe to blog updates via email »
Is the educational system a waste of time and money? Most people can agree that schools are inefficient, boring, and expensive. I personally love learning, but I always hated school.
Yet, if you're like me, you're probably initially resistant to the idea that we should spend less on the educational system.
Our guest today, Bryan Caplan (@bryan_caplan), wants to make the case for spending less time, less money, and less human energy on trying to educate people. He's author of the new book, The Case Against Education: Why the Education System Is a Waste of Time and Money.
Bryan says that people aren't making more money after earning a college degree because they learned more. It's just the piece of paper itself that employers care about. If we didn't push so many people to earn college degrees – and to rack up debt in the process – degrees wouldn't be a base-level requirement for survival in today's job market.
Intriguing isn't it? In this conversation, you'll find out:
What's the difference between the "signaling" and the "human capital" models of looking at education? Why is this the key to seeing education as a waste of time and money?
If we cut education, won't inequality get worse? Bryan tells us why he thinks cutting education spending would actually bring more opportunity to the underprivileged.
What is the "social desirability bias?" Bryan tells us why this bias leads us blindly into wasting time and money on so-called education.
It's a thought-provoking conversation. You're bound to hear something you don't agree with, and you'll be forced to think about it. Hopefully you enjoy that as much as I do.
Join the Patreon for (new) bonus content!
I've been adding lots of new content to Patreon. Join the Patreon »
Sponsors
Skillshare: An online learning community with over 18,000 classes in design, business and more. Get two months of unlimited premium access – for only 99¢! Go to http://skillshare.com/loveyourwork.
Weebly: Start your beautiful, modern, easy-to-build Online Store. Get 15% off at http://weebly.com/loveyourwork.
Subscribe to Love Your Work






Listen to the Bryan Caplan Interview
Theme music: Dorena "At Sea", from the album About Everything And More. By Arrangement with Deep Elm Records. Listen on Spotify »
Thinking of writing a book?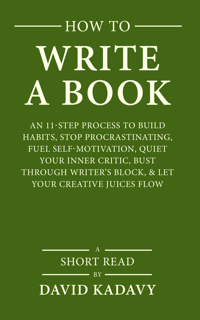 Download your FREE copy of How to Write a Book »
(for a limited time)