Subscribe to blog updates via email »
We're living in a time of exciting technological innovation. But just because technology can do something for us, doesn't mean that it should.
Cal Newport is author of the new book Digital Minimalism: Choosing a Focused Life in a Noisy World. Digital Minimalism is a philosophy of using the power of technology only in the ways it serves us best, while eliminating use of technology in ways it harms us, or even in ways it only has a marginal benefit.
Aside from Digital Minimalism, Cal Newport is an extremely prolific author. He's written books such as So Good They Can't Ignore You, Deep Work, and How to Become a Straight-A Student. He's a tenured computer science professor at Georgetown University.
Cal has accomplished all of this in spite of – or maybe because – he's never had a single social media account.
This is a fantastic conversation with Cal. He and I overlap a lot in our interests, so I was very eager to discuss with him the implications of technology usage, and also to dig deeper into his relationship with Deep Work. As you know if you listen to Love Your Work regularly, I'm always searching for ways to get more out of my mind, and to maintain a healthy relationship with technology that helps me get more creative work into the world, without distracting me from doing that creative work.
In this conversation, you'll learn:
How did we all get so addicted to Facebook? For many of us, it was an accident. For Facebook, it was no accident.
How do Amish communities survive, despite being surrounded by a world with a rapid pace of technological innovation? It's all about using technology for its benefits, without damaging the community.
Cal goes beyond "Deep Work" to talk about the different "flavors" of Deep Work he uses to power his wildly successful career as both an academic and an author.
New Weekly Newsletter: Love Mondays
Start off each week with a dose of inspiration to help you make it as a creative entrepreneur. Sign up at: kadavy.net/mondays
Join the Patreon for (new) bonus content!
I've been adding lots of new content to Patreon. Join the Patreon »
Subscribe to Love Your Work






Listen to the Cal Newport Interview
Links and resources mentioned
Photo Credit: Penny Gray Photography
Theme music: Dorena "At Sea", from the album About Everything And More. By Arrangement with Deep Elm Records. Listen on Spotify »
Thinking of writing a book?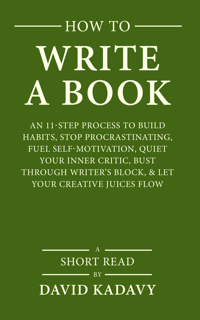 Download your FREE copy of How to Write a Book »
(for a limited time)