Subscribe to blog updates via email »
Big creative projects are daunting. It's hard to find the motivation to make them happen. I talk about a trick I use to make creative projects practically complete themselves. I call it cascading motivation, and it's the subject of this week's article.
Join the Patreon for (new) bonus content!
I've been adding lots of new content to Patreon. Join the Patreon »
Subscribe to Love Your Work






Listen to the Podcast
Theme music: Dorena "At Sea", from the album About Everything And More. By Arrangement with Deep Elm Records. Listen on Spotify »
Thinking of writing a book?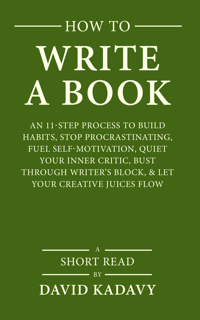 Download your FREE copy of How to Write a Book »
(for a limited time)