Subscribe to blog updates via email »
Charlie Hoehn (@charliehoehn) was on top of the world. He was working with popular authors like Tim Ferriss and Ramit Sethi, and he was helping launch books to the top of the New York Times best-seller list.
The problem was, Charlie was miserable. His need to succeed drove him to sacrifice sleep and abuse performance-enhancing drugs. His body was breaking down, and he became crippled with anxiety.
Eventually, Charlie found a way out of anxiety, and a way into not just a healthy work/life balance, but a healthy work/life integration.
Charlie's secret weapon: Play. If you're anything like me, your initial thought is: Huh? Play? I don't need to play, I'm an adult!
Charlie is such an advocate of play that he's written two books about it: Play it Away and Play for a Living.
In this playful conversation with Charlie, you'll find out:
What does Charlie mean by "play?" I hadn't realized how central play was to my life and work until I had this conversation.
How can play actually help you build skills? Being playful can sharpen your skills in reaching goals.
How did Charlie overcome workaholism and adjust to a healthy relationship with a high-profile life?
We'll also talk about what Charlie learned working with Tim Ferriss, how to think up irresistible book titles, and the power of improv.
Join the Patreon for (new) bonus content!
I've been adding lots of new content to Patreon. Join the Patreon »
Sponsors
Skillshare: An online learning community with over 18,000 classes in design, business and more. Get two months of unlimited premium access – for only 99¢! Go to http://skillshare.com/loveyourwork.
Weebly: Start your beautiful, modern, easy-to-build Online Store. Get 15% off at http://weebly.com/loveyourwork.
The Prepared: a totally free site full of practical disaster-preparedness information, without any of the normal "prepper" propaganda or weirdness. Go to http://theprepared.com.
Subscribe to Love Your Work






Listen to the Charlie Hoehn Interview
Theme music: Dorena "At Sea", from the album About Everything And More. By Arrangement with Deep Elm Records. Listen on Spotify »
Thinking of writing a book?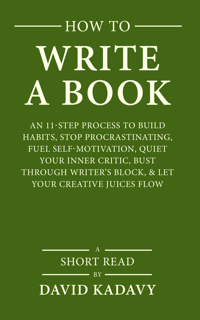 Download your FREE copy of How to Write a Book »
(for a limited time)