Subscribe to blog updates via email »
It's easier than ever for creators to get their work noticed. But, it's harder than ever to actually get that work done.
Think about it this way: You're writing a novel. You use Twitter and Facebook and write on your blog, and your work gets noticed. But, you have to put all of those distractions aside, and get to writing. If you don't, your novel will never become real.
In this week's episode, I'll show you how to pick the right creative tool for the right creative thinking. Do your best work, without letting distractions knock you off-track.
This article originally appeared on Medium.
Support the show
Put your money where your mind is. Patreon lets you support independent creators like me. Get early access, bonus content, and other perks. Support now on Patreon »
Sponsors
SendPro: Print stamps and shipping labels straight from your computer – at discounted prices, with SendPro, from Pitney Bowes. Try SendPro FREE for 90 days at http://pb.com/loveyourwork.
Pistol Lake: Ultra-functional apparel for minimalists. Get 10% off and a 100-day free trial of Pistol Lake apparel at http://pistollake.com/loveyourwork. Use the code LOVEYOURWORK at checkout.
Subscribe to Love Your Work






Listen to the Podcast
Thinking of writing a book?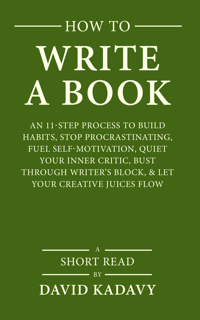 Download your FREE copy of How to Write a Book »
(for a limited time)