Subscribe to blog updates via email »
Here's a bonus preview of a new podcast I've brewed just for Patreon supporters. It's Coffee w/ Kadavy. In this episode, #4, I talk about:
I talk with special guest ChatGPT about why we will (or won't) see another AI winter
An inventory of things I believe (at least more than 50%)
A cool thing that makes reading paper books way more comfortable!
A (controversial?) history book about an amazing clash of civilizations
For more episodes of Coffee w/ Kadavy, join the Patreon! There are three more episodes waiting for you, and a sneak audiobook preview of a chapter from my next book.
Thinking of writing a book?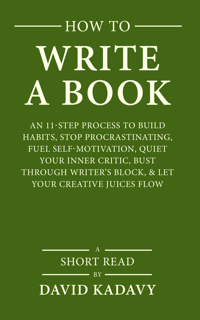 Download your FREE copy of How to Write a Book »
(for a limited time)