Subscribe to blog updates via email »
One thing I've discovered in talking to many of my guests is that your creative voice doesn't magically appear in your mind. You have to put in the work, and then your voice emerges from that work.
But to do that work, you have to keep your creative machinery working. You have to keep putting out work, and you have to keep cleaning out the waste that gets in the way of putting out that work.
That's what I'm talking about on this week's episode. I call it "creative hygiene."
Join the Patreon for (new) bonus content!
I've been adding lots of new content to Patreon. Join the Patreon »
Sponsors
Babbel: The #1-selling language learning app in the world. Learn Spanish, French, Italian, German, Russian, Swedish, and more. Use offer code LYW to get 50% off your first 3 months at http://babbel.com.
Subscribe to Love Your Work






Listen to the Podcast
Theme music: Dorena "At Sea", from the album About Everything And More. By Arrangement with Deep Elm Records. Listen on Spotify »
Thinking of writing a book?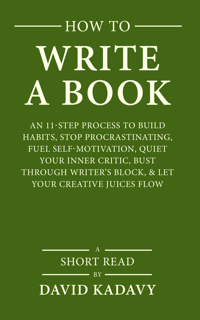 Download your FREE copy of How to Write a Book »
(for a limited time)