Subscribe to blog updates via email »
Creative productivity is about mind management, not time management. You have to get into the right mental state to be creative. And you need to have your brain stocked with the knowledge it takes to solve the creative problem at hand.
I believe creative energy is the next resource to be managed—at least in the age of creative productivity. Think about the way we manage time, and we take that for granted. That's why I've built my own system specifically to manage my creative energy.
Today I'll be sharing, in more detail than ever, the exact creative productivity system I use to crank out not just the ideas for books and podcast episodes, but to actually produce the work.
Join the Patreon for (new) bonus content!
I've been adding lots of new content to Patreon. Join the Patreon »
Sponsors
University of California Irvine's Division of Continuing Education: Spring quarter is coming up, and registration is open! To advance your career in as little as six months, visit http://ce.uci.edu.
Subscribe to Love Your Work






Listen to the Podcast
Theme music: Dorena "At Sea", from the album About Everything And More. By Arrangement with Deep Elm Records. Listen on Spotify »
Thinking of writing a book?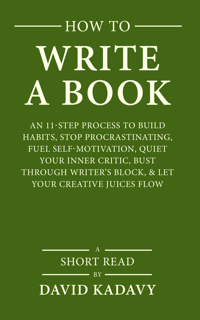 Download your FREE copy of How to Write a Book »
(for a limited time)