Subscribe to blog updates via email »
Human productivity has its limits. You can only type so fast. You can only fill out a spreadsheet so fast. But creativity is infinite. It takes no time to have an idea, but not all ideas are created equal.
Traditional productivity and creative productivity seem to be at odds with each other. This week's essay explores why productivity is limited, and creativity is infinite.
Join the Patreon for (new) bonus content!
I've been adding lots of new content to Patreon. Join the Patreon »
Subscribe to Love Your Work






Listen to the Podcast
Theme music: Dorena "At Sea", from the album About Everything And More. By Arrangement with Deep Elm Records. Listen on Spotify »
Thinking of writing a book?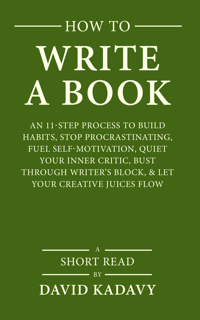 Download your FREE copy of How to Write a Book »
(for a limited time)