Subscribe to blog updates via email »
Not too long after moving to Colombia, Danny Michelwicz got obsessed with cacao, the raw material that's used to make chocolate. Since then, he's been learning about the craft of sourcing cacao and making chocolate, learning about his new country in the process, and working to have an impact on an underserved region.
I went into this interview thinking I'd talk with Danny more about how his business, Tilín Cacao, has been a source of adventure, but we actually ended up talking a lot about the chemistry of chocolate, and how it's made.
There's a lot of interesting thoughts in here about finding a neglected opportunity, pursuing it with a sense of artistry, and making something unique and hard to replicate.
Try Danny's Chocolate
Danny has a shipment going to the United States later this summer. You can preorder for a huge discount. Just go to tilincacao.com/loveyourwork. I don't have any financial relationship with Danny's company, but I do love the chocolate.
Subscribe to Love Your Work






Listen to the podcast
Thinking of writing a book?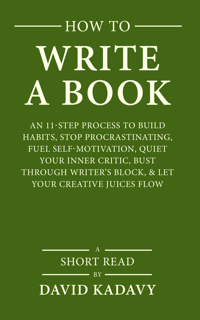 Download your FREE copy of How to Write a Book »
(for a limited time)