Subscribe to blog updates via email »
Dr. David Rock (@davidrock101) is the author of Your Brain at Work, and is also the founder of the NeuroLeadership Institute. They use a science-based approach to growing soft skills, working with companies such as Intel, Microsoft, and IBM.
When I was just getting finished writing my first book, Design for Hackers, I was really mystified by what was going on in my own brain. I wanted to know why creativity was easy sometimes, and hard other times.
That's when I picked up Your Brain at Work, and my work changed forever. It served as a handbook for my brain. I learned to think about the strengths and limitations of my brain, the different categories of thought, and what mental and emotional states would make creative work come easily.
Today, you'll learn about:
What are level one, two, and three tasks, in terms of your brain's horsepower? How can you manage your day by these categories?
What is construal, and how can it help you work more quickly, with more clarity?
What are the four keys to creating the conditions for insight? If you can set up your work so that you're consistently creating these conditions, you'll think more creatively.
Join the Patreon for (new) bonus content!
I've been adding lots of new content to Patreon. Join the Patreon »
Sponsors
University of California Irvine's Division of Continuing Education: Spring quarter is coming up, and registration is open! To advance your career in as little as six months, visit http://ce.uci.edu, and enter the code PODCAST for 15% off one course.
Subscribe to Love Your Work






Listen to the Dr. David Rock Interview
Theme music: Dorena "At Sea", from the album About Everything And More. By Arrangement with Deep Elm Records. Listen on Spotify »
Thinking of writing a book?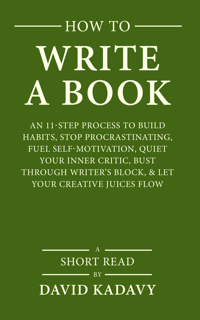 Download your FREE copy of How to Write a Book »
(for a limited time)