Subscribe to blog updates via email »
Love Your Work listener Gustav Dybeck is a design student from Sweden. He has an opportunity to do an internship for about 9 months, and he wants to make the most of it before he starts his career.
You may have heard a clip a couple of episodes back on Gustav's favorite moment on Love Your Work.
He was in Medellin awhile back, and since I originally pursued a career in design, Gustav was interested in hearing what I thought he should do for his internship. So, we talked about it in a cafe.
A quick warning, there's a lot of background noise in this. It was an off-the-cuff idea to record our conversation, so this episode is a bit of an experiment.
We'll talk about:
Experiences abroad: do they really make you more innovative?
Working for prestigious firms: is it really worth it? If you don't pursue a prestigious firm, what should you pursue?
What one experience did I personally have early in my career that completely changed my perspective about what I wanted to accomplish in design?
Join the Patreon for (new) bonus content!
I've been adding lots of new content to Patreon. Join the Patreon »
Sponsors
Pistol Lake: Ultra-functional apparel for minimalists. Get 10% off and a 100-day free trial of Pistol Lake apparel at http://pistollake.com/loveyourwork. Use the code LOVEYOURWORK at checkout.
Subscribe to Love Your Work






Listen to the Podcast
Thinking of writing a book?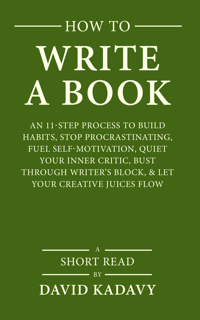 Download your FREE copy of How to Write a Book »
(for a limited time)