Subscribe to blog updates via email »
It can be difficult to keep thinking creatively, but in a global economy, creative thinking is becoming a critical asset to being successful. Over the years, I've tweaked my daily life to be able to get myself thinking creatively whenever it's needed. Here are some of the key methods that I've found work for me:
So the overriding themes for me are variety, curiosity, and health. What works for you? Tell us and win a book!
—-
Laughing photo by Jim Epler, lights photo by kevindooley.
Thinking of writing a book?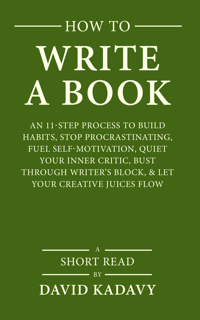 Download your FREE copy of How to Write a Book »
(for a limited time)