Subscribe to blog updates via email »
Getting writing done is a battle with your mind. If you're a perfectionist, it can be a very tough battle.
But if you have phrases you can tell yourself, you can win that battle. I think of them as "mantras." They're little things you can say to yourself when you get stuck. They'll keep you moving.
In today's article, I'll tell you eight mantras to overcome perfectionism and get writing done.
Join the Patreon for (new) bonus content!
I've been adding lots of new content to Patreon. Join the Patreon »
Subscribe to Love Your Work






Listen to the Podcast
Theme music: Dorena "At Sea", from the album About Everything And More. By Arrangement with Deep Elm Records. Listen on Spotify »
Thinking of writing a book?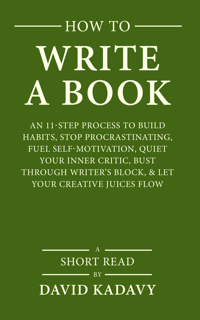 Download your FREE copy of How to Write a Book »
(for a limited time)