Subscribe to blog updates via email »
As part of the giant overhaul I am preparing for kadavy.net, I was checking out all of the available plugins for Movable Type. So far,
I also thought I saw one that would automatically generate hyperlinks for certain keywords that you could specify. That would also be a must-have. In exploring these plugins and Movable Type Template Tags, I am really beginning to appreciate how incredibly flexible Movable Type is.
Thinking of writing a book?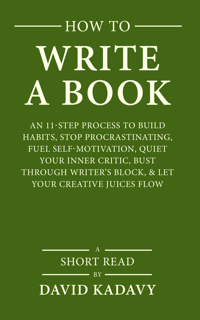 Download your FREE copy of How to Write a Book »
(for a limited time)