Subscribe to blog updates via email »
I've talked on the show many times about how creative work gets paid for. The "free" mentality forces the hand of creators, and it's often not healthy for the people who read their words. Reading everything for free is like eating every meal at McDonald's.
I talk more about my own journey of avoiding "factory-farmed" words, instead buying "free range" words, in this week's article.
Join the Patreon for (new) bonus content!
I've been adding lots of new content to Patreon. Join the Patreon »
Sponsors
The Prepared: a totally free site full of practical disaster-preparedness information, without any of the normal "prepper" propaganda or weirdness. Go to http://theprepared.com.
Subscribe to Love Your Work






Listen to the Podcast
Theme music: Dorena "At Sea", from the album About Everything And More. By Arrangement with Deep Elm Records. Listen on Spotify »
Thinking of writing a book?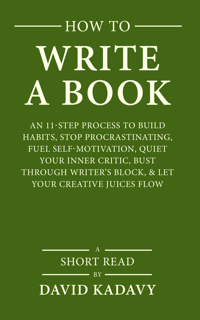 Download your FREE copy of How to Write a Book »
(for a limited time)