Subscribe to blog updates via email »
To make it as a creative, you need to make the most of very limited resources. Your most valuable resource as a creative is your creative energy. You only have so much creative energy, but if you use that energy wisely, you can be leaps and bounds more productive than you could be otherwise.
To manage your creative energy well, be intentional about how you use it. One way to be intentional about how you use your creative energy is to categorize and label different types of creative energy.
Today, I introduce two types of creative energy. "Front burner" creativity, and "back burner" creativity. If you think of your creative energy in terms of "front burner" and "back burner," you can have more creative output on your smaller projects, while still tackling those bigger projects – all without procrastinating or burning out.
I'll tell you more in this week's episode.
Image: Guitar and Music Paper, Juan Gris
New Weekly Newsletter: Love Mondays
Start off each week with a dose of inspiration to help you make it as a creative. Sign up at: kadavy.net/mondays
Join the Patreon for (new) bonus content!
I've been adding lots of new content to Patreon. Join the Patreon »
Subscribe to Love Your Work






Listen to the Podcast
Theme music: Dorena "At Sea", from the album About Everything And More. By Arrangement with Deep Elm Records. Listen on Spotify »
Thinking of writing a book?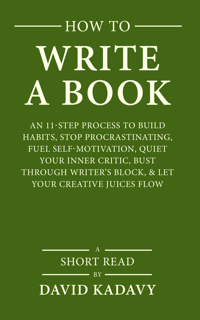 Download your FREE copy of How to Write a Book »
(for a limited time)