Subscribe to blog updates via email »
Remember last week when I told you that Google Webmaster Tools was reporting faster page load time? Well, I found another interesting metric, under Diagnostics < Crawl stats. It looks like the Googlebot is also crawling my site much faster:
Google did say that their new speed standards will only affect about 1% of searches; but this graph makes me believe that portion will increase. If a site can be crawled faster – and requires less resources (clarification: time & money, not CPU) to index, doesn't it stand to reason that it will be rewarded with higher search rankings? Additionally, I've heard from a number of people that they've seen higher CTR on ads when they improved performance – since so many sites have Google AdSense, Google will make more money by directing users to these faster sites.
Cheaper indexing, higher revenues on visits = speed is good.
Here's that beautiful page load time graph from last week's WordPress performance optimization post again.
Thinking of writing a book?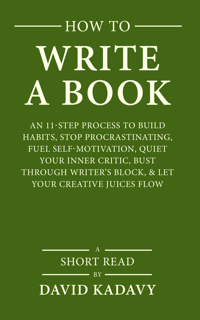 Download your FREE copy of How to Write a Book »
(for a limited time)