Subscribe to blog updates via email »
The
audiobook version of The Heart to Start is now available on Audible!
I know many of you have been anticipating this, as audio is such a convenient medium – it probably explains why many of you discovered my work through my podcast.
If you sign up over here as a first-time Audible customer, you will get a 30-day trial, in which you can pick The Heart to Start as your trial book.
Listen to The Heart to Start audiobook on Audible now »
By the way, signing up through my link helps support my work. I'll earn a $5 bounty if you sign up for the free trial, and if you choose HTS as your first book AND become a customer of Audible for at least 61 days, I'll earn another $50 bounty. Here's the link again.
Thinking of writing a book?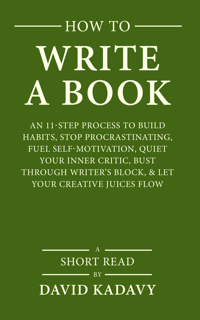 Download your FREE copy of How to Write a Book »
(for a limited time)