Subscribe to blog updates via email »
Learn how to hijack habits you don't want, and replace them with habits you do want.
I'll specifically be talking about how to replace a Facebook habit with a book-reading habit. That's what I did, and that's what worked for me. But, you can try this with any habits you want to hijack.
This article originally appeared on Medium.
Win a $20 Amazon Gift Card. Take the Listener Survey.
I'm giving away a $20 Amazon Gift Card every week until April 7th. For a chance to win, take the Love Your Work Listener Survey. The sooner you do it, the more chances you get to win.
Subscribe to Love Your Work






Listen to this podcast episode
Thinking of writing a book?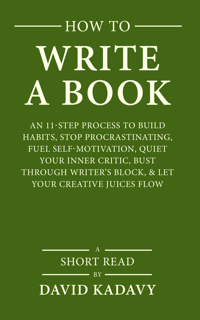 Download your FREE copy of How to Write a Book »
(for a limited time)