Subscribe to blog updates via email »
If you are using Shaun Inman's wonderful stats program ShortStat, and you would like to reset it, point your browser to
http://yourdomainhere.com/shortstat/_killprevious.php
and follow the instructions.
It is a good idea to not store "_killprevious.php" on your web server, to prevent someone else from resetting your ShortStat for you. If you don't have that file, go to ShaunInman.com and redownload the package.
If you're on a Mac, the ShortStat Widget will satisfy the stats whore in you.
Thinking of writing a book?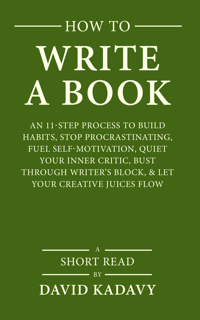 Download your FREE copy of How to Write a Book »
(for a limited time)