Subscribe to blog updates via email »
You've heard it before. The story of the starving artist. You may even believe it yourself. You may think that to keep your creative integrity, you have to give up on making money.
Jeff Goins (@goinswriter) is returning to the podcast today to tell you about why that's not true at all. In fact, instead of being a starving artist, you can be a thriving artist.
Learn in this episode:
How is it that Michelangelo was actually a multimillionaire by today's standards?
How did writers like John Grisham launch their careers while having a day job?
How can you get leverage with publishers, record labels, and other gatekeepers, so they're chasing after you instead of the other way around?
What can you do to put yourself in the "thriving artist" mindset?
Jeff's new book is called "Real Artists Don't Starve" and you can get it at kadavy.net/dontstarve.
Sponsors
Freshbooks: When you're billing your clients, the last thing you want to waste your time and mental energy on is creating invoices. FreshBooks customers get paid an average of 4 days faster. Claim your free 30-day trial at http://freshbooks.com/loveyourwork. (Enter "Love Your Work" in the "How Did You Hear About Us?" section.)
SendPro: Print stamps and shipping labels straight from your computer – at discounted prices, with SendPro, from Pitney Bowes. Try SendPro FREE for 90 days at http://pb.com/loveyourwork.
Subscribe to Love Your Work






Listen to Jeff Goins Podcast Interview
Thinking of writing a book?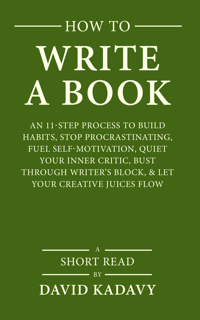 Download your FREE copy of How to Write a Book »
(for a limited time)