Subscribe to blog updates via email »
One day, Joanna Wiebe was hanging out on a web forum, helping a few startup founders with their copy. The next thing she knew, she had an inbox filled with requests for her help.
So many people needed her copy help, that she couldn't help them all, so Joanna released some ebooks, under the name Copy Hackers, and made about $30,000 right away.
Since then, Joanna has helped hundreds of entrepreneurs with their copy. But the more time she spent writing copy, the more she realized that all writers struggle with one thing: facing the blank page.
Joanna has built a new app, called Airstory, to help serious writers collect together all of the pieces that make good writing, and make it happen.
I immediately found it interesting, I've learned the hard way over the years that writing is not linear. Airstory helps bring the research and collaboration components of writing into a single cohesive experience.
Joanna and I will talk more about how to keep the creative process going smoothly. Plus, she'll share some great tips on doing customer research – I especially like her hack of combing through Amazon reviews.
Learn how, by following her passion, improvising with what she had, and facing her fears, Joanna has gone from her day job, to an information business, to building Airstory.
Win a $20 Amazon Gift Card. Take the Listener Survey.
I'm giving away a $20 Amazon Gift Card every week until April 7th. For a chance to win, take the Love Your Work Listener Survey. The sooner you do it, the more chances you get to win.
Subscribe to Love Your Work






Listen to this Joanna Wiebe podcast interview
Thinking of writing a book?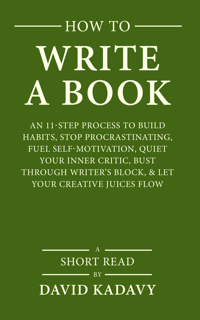 Download your FREE copy of How to Write a Book »
(for a limited time)