Subscribe to blog updates via email »
I have arrived! Too much sensory overload for a full post right now. It's hard to believe that the weather is supposed to stay like this pretty much all of the time. They aren't kidding about traffic. Where do all of those people have to go at 2 in the afternoon? Fortunately I'll be walking to work. The apartment is absolutely great.
Thinking of writing a book?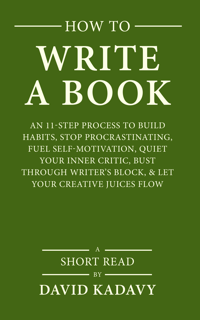 Download your FREE copy of How to Write a Book »
(for a limited time)