Subscribe to blog updates via email »
I recently played the lead role in Marc Stayman's "Echo," a production of Scary Cow. It played on the big screen at the Victoria Theater in San Francisco a couple of weeks ago, but I unfortunately missed it since I was wandering through Europe. Thanks to the interwebs, you can enjoy it from the comfort of your internet browser. Check it out!
Thinking of writing a book?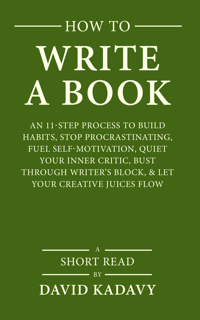 Download your FREE copy of How to Write a Book »
(for a limited time)