Subscribe to blog updates via email »
On Tim Ferriss's podcast, Malcolm Gladwell urged his 30-year-old self to "Leave North America…. Which is – despite the fact that it pretends to be the only place that matters – is not the only place that matters."
I recently moved out of North America myself, and I share my thought process in this Medium article (which also appeared on Observer).
Sponsors
WP Engine: Save mental energy managing your WordPress site with easy-to-use DIY features from WP Engine's managed WordPress hosting. Visit wpengine.com/loveyourwork for up to 4 months free.
ActiveCampaign: Want to maximize your email marketing? You should try ActiveCampaign. I switched last year from MailChimp and I LOVE it. With email marketing, marketing automation, AND a sales CRM – it's a powerful, intuitive, and complete platform. Claim your 14-day free trial of ActiveCampaign at activecampaign.com/loveyourwork
Audible: Choose from over 180,000 audiobooks on any subject you can imagine. Claim your free audiobook at https://kadavy.net/audible
Subscribe to Love Your Work






Listen to the show
Thinking of writing a book?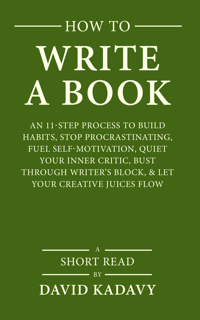 Download your FREE copy of How to Write a Book »
(for a limited time)