Subscribe to blog updates via email »
Libryia Jones (@wanderwomanic) has made it easier for people to have the experience of living in different places. Last year, she organized a trip for her and and more than thirty others to spend a year on the road. They lived in places like Prague, Cape Town, and my personal favorite, Medellín.
If you've been listening to this show for awhile, you know that I'm a big advocate of travel. More accurately I'm a big advocate of mini-lives – living on a different place for a month or more at a time. It's a great way to grow and it just makes life interesting.
But travel isn't always easy. You have to find a place to live and work, and it can be more fun if you have others to share the experience with.
Libryia's company, Wanderist is organizing another trip. In fact, there are two opportunities to come through Medellín, so hopefully some listeners will check it out.
In this conversation, we'll talk about:
How did Libryia turn rejection into opportunity? She wasn't able to travel in other programs, so she made her own program.
How does Libryia travel, even as a single mother? She has a refreshing point-of-view about seeing parenthood as a source of inspiration, rather than as a limitation.
When you travel, you want to be safe. How does Libryia think about traveling to places that others might see as dangerous?
Join the Patreon for (new) bonus content!
I've been adding lots of new content to Patreon. Join the Patreon »
Sponsors
Skillshare: An online learning community with over 18,000 classes in design, business and more. Get two months of unlimited premium access – for only 99¢! Go to http://skillshare.com/loveyourwork.
Readwise: Get highlights from your reading on Kindle or iBooks sent to your inbox every day, for FREE. Sign up here to start with some of David's favorite highlights: http://readwise.io/loveyourwork.
Brandfolder: Help your team keep your brand consistent. Unlock the complete potential of all your brand assets with a FREE 90 day trial: http://brandfolder.com/loveyourwork.
Subscribe to Love Your Work






Listen to the Libryia Jones Interview
Theme music: Dorena "At Sea", from the album About Everything And More. By Arrangement with Deep Elm Records. Listen on Spotify »
Thinking of writing a book?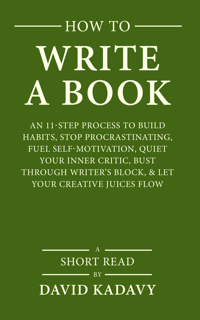 Download your FREE copy of How to Write a Book »
(for a limited time)