Subscribe to blog updates via email »
Many of you have checked out my new book The Heart to Start. I got tired of hearing the advice "just get started," and I wanted to break it down for people. It shows you how to bust through all of the mental distortions and distractions that stand in the way of you getting started.
Today, I'm going to share another sample chapter. This is from Chapter 10 of The Heart to Start, and I'm going to tell you about when I got stuck trying to start writing my first book, Design for Hackers. Our friend Noah Kagan, who you've heard on this show, ended up showing me how I was standing in my own way.
You can buy The Heart to Start on Amazon. There's now a paperback version, so if you picked it up on Kindle and want a physical copy, now you can do that. Also, I really truly appreciate all of the reviews that have been pouring in on Amazon.
If you've read The Heart to Start, please click on a star rating on Amazon. It would be a HUGE help.
Join the Patreon for (new) bonus content!
I've been adding lots of new content to Patreon. Join the Patreon »
Sponsors
Brandfolder: Help your team keep your brand consistent. Unlock the complete potential of all your brand assets with a FREE 90 day trial: http://brandfolder.com/loveyourwork.
Subscribe to Love Your Work






Listen to the Podcast
Theme music: Dorena "At Sea", from the album About Everything And More. By Arrangement with Deep Elm Records. Listen on Spotify »
Thinking of writing a book?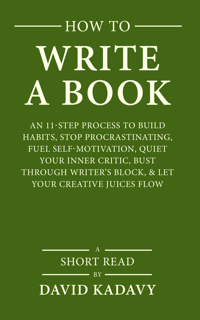 Download your FREE copy of How to Write a Book »
(for a limited time)