Subscribe to blog updates via email »
Many people think their productivity struggle is one of managing their time. In reality, it's more a struggle of managing their mind. In this mini-episode, I introduce my framework for Mind Management: using knowledge from behavioral science, psychology, and neuroscience to work with the subtle fluctuations of your mind.This is a mini-episode in which I present a previous kadavy.net post, Mind Management (Not Time Management).
Subscribe to Love Your Work






Listen to the show
Thinking of writing a book?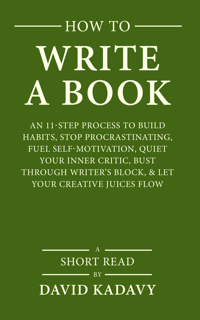 Download your FREE copy of How to Write a Book »
(for a limited time)