Subscribe to blog updates via email »
Have you ever been really excited about a book you were reading, only to realize – as you tried to describe it to someone – that you had NO IDEA what it was actually about? This happened to me all of the time, until I realized I was reading the wrong way.
This is a mini-episode in which I introduce the "layered" reading approach that changed the way I read books. Now I read more books than ever, while retaining more of what I read. This is a reading of my Observer article Reading for Scatterbrained People With Neither Patience Nor Respect for Authority.
Get a 14-day trial of Treehouse, and support the show
Take your career to the next level with 1000's of training videos from experts. Treehouse is offering our listeners a free trial. To claim your free trial, and support the show, just go to https://kadavy.net/treehouse.
Subscribe to Love Your Work






Listen to the show
Thinking of writing a book?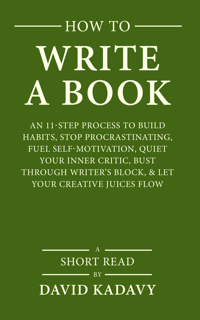 Download your FREE copy of How to Write a Book »
(for a limited time)