Subscribe to blog updates via email »
This is a mini-episode based upon a previous post here on kadavy.net. The original post is over here.
Get a 14-day trial of Treehouse, and support the show
Take your career to the next level with 1000's of training videos from experts. Treehouse is offering our listeners a free trial. To claim your free trial, and support the show, just go to https://kadavy.net/treehouse
Subscribe to Love Your Work






Listen to the show
Thinking of writing a book?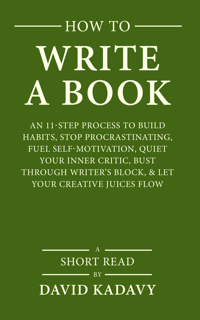 Download your FREE copy of How to Write a Book »
(for a limited time)