Subscribe to blog updates via email »
A 10-year-old kadavy.net classic, this "mini-episode" (or is it just an "episode?") distills eight rules of living that make me feel like I really have an edge on the world.
Review the show on iTunes
We have thousands of listeners, but just over 50 ratings. With this episode, we're trying to get to 75 ratings, and a What's Hot Business category ranking within the top 50. Go rate Love Your Work on iTunes (Subscribe while you're there).
Subscribe to Love Your Work






Listen to the show
Thinking of writing a book?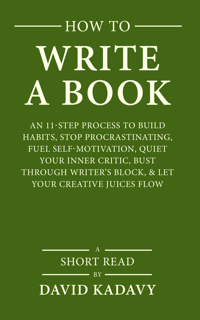 Download your FREE copy of How to Write a Book »
(for a limited time)