Subscribe to blog updates via email »
Andrew's famous "Relax" app has been a key ritual for me for a couple of years now. Andrew has a whole empire of apps with guided recordings that help people not only relax, but quit smoking, reduce anxiety, lose weight, or build confidence, amongst many other things. His apps have been downloaded more than 10 million times.
I have literally found Andrew's apps to be life-changing for me, but I've also been fascinated by these apps as a business. They seem so simple.
But, behind Andrew's apps is more than 20 years as a hypnotherapist, and in this interview I'll be digging into how he got into such an unusual career, what are some misunderstandings about hypnosis, and how did he create his own luck to have the best-selling "self-help" recordings on the Apple and Android app stores. We'll also find out why he lights a candle to do his work.
Get a 14-day trial of Treehouse, and support the show
Take your career to the next level with 1000's of training videos from experts. Treehouse is offering our listeners a free trial. To claim your free trial, and support the show, just go to https://kadavy.net/treehouse
Subscribe to Love Your Work






Listen to the show
Show Notes
Thinking of writing a book?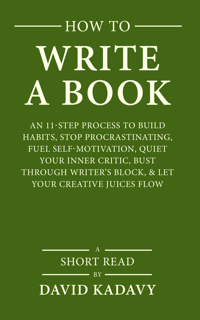 Download your FREE copy of How to Write a Book »
(for a limited time)