Subscribe to blog updates via email »
This episode of Love Your Work is a "mini-episode," in which I share some thoughts that will help you love your work. This will be an audio version of a popular blog post of mine, Permission to Suck, which reminds you that you may be holding yourself back at starting something, for the fear of sucking at it.
You could of course just read the blog post, but hey, this is a podcast. Give it a listen.
Subscribe to Love Your Work






Show Notes
Thinking of writing a book?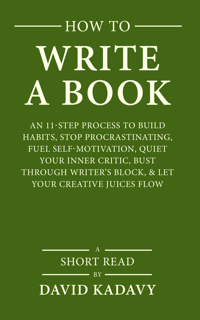 Download your FREE copy of How to Write a Book »
(for a limited time)