Subscribe to blog updates via email »
I recently turned 37, and this is everything that I know. I've been doing some writing over on Medium, and I was surprised at how well this post did. It currently has over 1,000 recommends, so maybe you'll find some wisdom within.
Subscribe to Love Your Work






Sponsors
Treehouse: Take your career to the next level with 1000's of training videos from experts. Treehouse is offering our listeners a free trial. To claim your free trial, and support the show, just go to https://kadavy.net/treehouse
ActiveCampaign: Last year, I switched email service providers. As soon as I tried ActiveCampaign, I knew it was what I had been looking for. Check them out at https://kadavy.net/activecampaign
Listen to the show
Thinking of writing a book?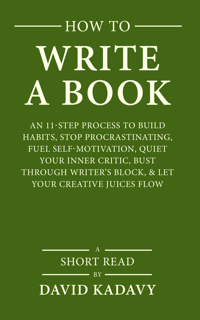 Download your FREE copy of How to Write a Book »
(for a limited time)